Update from 2020-2021 President Jessica Brown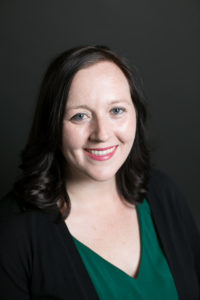 Update From President Jessica Brown
What a year, so far! We are only a month into our 2020-2021 year, but it (along with the rest of 2020) has proven to be one for the record books. The 2020-2021 year may look different, but we remain committed to bettering ourselves, each other, and our community. During these stressful times we hope that we can all lean into kindness and caring. While we might be practicing social distancing, we will keep our connections to each other and our Mission alive through social media, Zoom, and email updates. Remember, the Junior League is here for you. If you need help or have any questions, please reach out to Jessica.Brown@jlgl.org.
Here are some updates from across our Junior League of Greater Lakeland community:
Throughout the year, JLGL will be offering Diversity & Inclusion programming to our members. We hope that this growing process will make for a stronger and more welcoming League.
The 2020-2021 Board has conducted multiple trainings and discussions via Zoom, and will continue to do so, to prepare for this new year. They are dedicated to thinking outside of the box to ensure our members feel supported and our League continues to grow its mission, whether in-person or virtually.
RIF is partnering with Polk Vision and the Public Library Cooperative to distribute books that were previously earmarked for summer programs. It is our most fervent hope that efforts can be made to prevent the "summer slide" and assist children who may not have the at-home resources to learn effectively while school is not in session.
Junior League of Greater Lakeland will be hosting the Summer SPAC conference. Members of the state-wide association will get together virtually to learn about issues in which the Junior Leagues in Florida can collectively advocate to bring a bigger voice to important topics.
Education & Training is putting together opportunities for members to be informed or trained in various subjects throughout the summer months. They will also be offering opportunities throughout the year.
Special Events will be hosting virtual socials throughout the summer in an effort to recreate a community that previously was only found in person. We invite all members to participate and hope to see you there!
We will continue to follow CDC and government guidance related to COVID-19 and will keep all of you apprised of any additional necessary changes. The sacrifices we are each making now are incredibly important to our community as a whole.
Thank you, again, for your support, patience and leadership as we adapt to this situation.
Stay safe,
Jessica Brown
President 2020-2021