Sustainer Spotlight: Stephanie Madden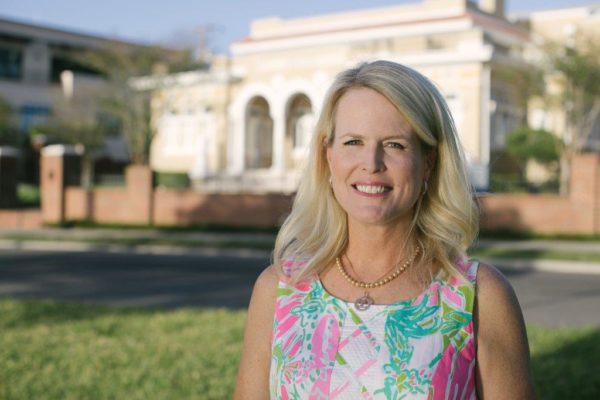 By now, most of us know Stephanie's story. A Lakelander who married her high school sweetheart, Steve, 25 years ago; a mother who has raised 6 children; a small business owner, who together with Steve founded Madden out of their 2 bedroom apartment and now partners with Steve's brother, Greg, and his wife Lori to employ 26 people here in Lakeland; a past president of the Junior League who has served for 22 years, and even as a sustaining member continues to log monthly hours as she mentors emerging leaders on the Provisional Committee.
In the middle of all that activity, Stephanie's passion for Lakeland has shown as she's graduated from Leadership Lakeland, chaired literacy programs like Read to Succeed, and served on the boards of United Way's Success By 6 and Polk Vision's Literacy Council, Lighthouse Ministries, Lakeland Assemblies Cotillion Club, Lakeland Lacrosse, Southeastern University Leadership Forum, Lakeland High School Parent Teacher Partnership and Daughters of the American Revolution.
What you may not realize, is how much credit Stephanie gives the Junior League when she talks about things that influenced her decision to run for the Lakeland City Commission. Stephanie attributes her Junior League training with giving her the experience and skill in being able to build consensus across many points of view. In the League, she learned how to listen constructively and reach decisions without alienating members. She also learned how to make courageous calls, like when she orchestrated the sale of our old headquarters and negotiated the purchase of the Sorosis Building. And finally, Stephanie speaks often of how she was inspired by the service of another sustaining member, Anne Furr. Anne's success and commitment to Lakeland gave Stephanie the boldness to offer her own service to the voters of Lakeland.  Finally, Stephanie says she now realizes how many more capable leaders our League can offer to the community at large. Through her campaign, she sees the need for the effective leadership and action of trained volunteers. The Junior League is the ideal training ground for innovative leaders. Who's next?