Meet Sustainer Amy Royal, Our Sustainer Council's Secretary
Meet Sustainer Amy Royal, Our Sustainer Council's Secretary by Sheila Lotterhos, Sustainer Historian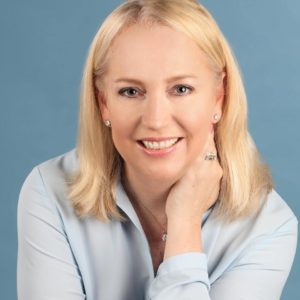 When it comes to dollars and cents or sense, as the case may be, one of the most competent and successful members of our League is Sustainer Amy Royal.  Amy has been an asset to the Junior League of Greater Lakeland for many years as well as an asset to the community at large.  And we are so grateful to have her expertise on the Sustainer Council again this year, recording our minutes in expert fashion and keeping us all in line.
Amy, a Tampa native, moved to Lakeland in 1970 and has been moving mountains here ever since.  And speaking of moving, this 1984 Lakeland High School graduate busted some moves as a member of the Dreadnaught cheerleader squad  while enjoying her membership in the school's Dubonnet Social Club.  When it came time for moving on to college, Amy chose to make the move to Troy State in Alabama where she received her Bachelor of Science degree, majoring in Finance while receiving a double minor in Economics and Statistics.  Smart lady, this! Amy graduated from Troy in 1988, and Lakeland would soon become the recipient of her financial acumen and other talents.
With Amy's background in the financial arena, she procured a position with Lockheed Martin Corporation after graduation, and for 23 years, she worked as Program Manager for their corporation.  GiveWell Foundation was also the beneficiary of Amy's  talents for the eight years she was the Chief Financial Officer (CFO) of that agency.  In 2018, an opportunity presented itself to Amy that she simply could not turn down. Amy had the chance to work as KidsPACK Program Manager. Since children are very near and dear to both her heart and her husband's and while they both feel that all children deserve to have the same opportunities for well-being, they were in agreement when Amy decided to jettison retirement and engage in this very worthwhile project.
Hunger in Polk County can be as close as your next door neighbor, and combating it requires the support of the community at large.  With some children receiving their primary food sources at school and being forced to wait through the weekend to be fed again, KidsPACK helps assure that these children get the food they so desperately need.  And Amy is in the forefront of making sure this happens.
In addition to her professional career, Amy is a graduate of Leadership Lakeland Class 35 and sits on the board of the Leadership Lakeland Alumni Association.  A PEO member, Amy has served as Chapter CP President and is a past Finance Chair of the State PEO.  Currently, Amy is serving as the chair of the Small Business Awards Committee for the Lakeland Area Chamber of Commerce.
Amy has served the Jr. League in a number of capacities.  Not only did she chair two fundraisers during her active years, Charity Ball and the first Holiday Market, Amy also chaired Read to Succeed and Nominating.  As a Sustainer, Amy has been the advisor to PigFest, Nominating, and Finance.  She served two years as Sustainer Treasurer and then as Sustaining Advisor to President Jessica Brown,  Sustainer VP, and now Secretary to the Sustainer Council.
Amy would tell you that the real stars in her crown are her sons with her sweet husband Stan.  Those sons are David III who lives in St. Petersburg and is in the process of completing his Masters at Stetson and Zach who is a student at Florida Southern College studying Communications.  No doubt all of her boys would say Amy is the star of their crowns and are as proud of her as we all are!