Get to Know Our 2017- 2018 Board of Directors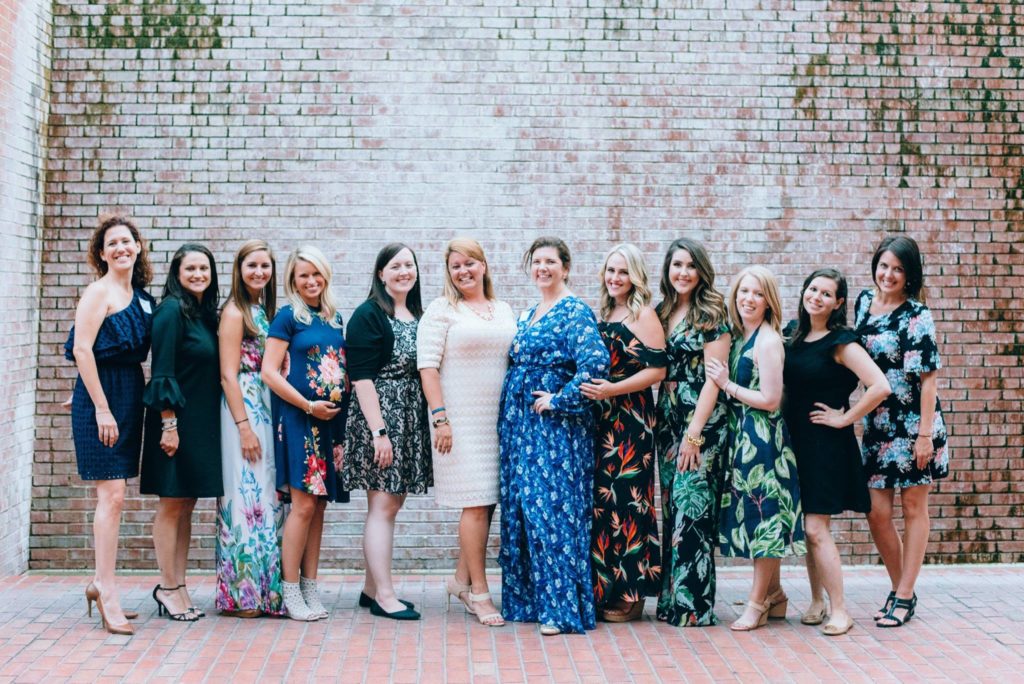 Victoria Martin, President
Originally from Dania Beach, Victoria has been an asset to our League since joining nine years ago. A graduate of Florida Southern College. Now in her ninth year as an active League member, Victoria recalls many comical memories within the League, including "trying to get the smell of BBQ smoke out of my hair for weeks after PigFest!" Working as an Instructional Curriculum Coach for a Polk County school, Victoria is looking forward to bringing her talent of inspiring others to her role as President.
Callie Miller, President-Elect
A native of Greenville, South Carolina, Callie brings so much to our League as our President-Elect. Callie has been a League member for four years. Her favorite League event is the annual World of Reading Festival. Callie is very excited for this year, and looks forward to "furthering the meaningful ways the Junior League can respond to the community's needs, strengthen the League's operational efficiency, and leverage our unique position in developing and recognizing leadership in our community."
Jessica Brown, Membership Vice President
Jessica has stayed true to her hometown of Lakeland, Florida and has been a part of the League for three years. Her favorite Junior League memories include serving on the Provisional Committee and attending the annual Christmas Parade. This year, Jessica is looking forward to "working with all of the Membership Council committees and all of the fellow Board members!"
Katherine Fitzwater, Communications Vice President
Katherine has been a valued asset to the League since joining four years ago. Katherine brings her skills as an Account Executive at Curious Jane to her role as Communications Vice President, and was honored to represent JLGL at AJLI's Organizational Development Institute (ODI) in Dallas, Texas in 2015! Katherine's favorite League memory is presenting Carol Barnett with the Notable Member designation at the 2017 Spring Banquet. Katherine is looking forward to expanding the League's internal and external marketing!
Paulette Brown, Community Council Vice President
Another Lakeland native, Paulette has found her home within the Junior League of Greater Lakeland after joining four years ago. Paulette adores the annual Christmas Parade, and her favorite League memory is watching the final product of months of planning culminate in the fabulous event each December. This year, Paulette is looking forward to celebrating the 85th year of our League!
Erin Montgomery, Finance Vice President
Hailing from Shepherdsville, Kentucky, Erin has now been with the League for
six years. New to her role as Finance Vice President, Erin's favorite League event to attend is World of Reading. This event is dear to Erin, who remembers her time being the co-chair with Jossy Taylor fondly. Erin looks forward to celebrating our 85th year and working to make the League a successful organization for the community!
Stacy Walsh, Funding Director
A native of Lakeland, Stacy spends her day as the Director of Development for the YMCA of West Central Florida. Her Provisional year is her fondest memory of the League, and Stacy has been an active member for the past three years. While Stacy enjoys all of the League functions, she is always drawn towards Ready to Read and the Christmas Parade. Stacy is looking forward to expanding our community impact through our donor base and local partners.
Heather Jones, Treasurer
A Senior Financial Analyst at Mosaic, Heather has grown up in Lakeland, Florida and has been a member of the JLGL since 2012. Heather is optimistic about this year, stating "I am very excited for my first year as a Board member! I'm excited to see what we are able to do during this year as well as to see more of the strategic plan for the upcoming years as well." Heather's favorite part of the League is participating in the organization that puts on her cherished childhood memory: The Christmas Parade.
Alexa Russo, Secretary
Born and raised in Auburndale, Florida, Alexa has formed a career as both a Graphic Designer and a Beauty & Wellness Consultant. Now a League member for four years, Alexa still recalls her Provisional year and the new friends she made through the process of joining the League. She enjoys attending the Pro-Am and the Junior League Ball, and looks forward to "everything our board and committees are planning this year, especially to celebrate our 85th birthday!"
Jillian Traurig, Corresponding Secretary
Jillian found her way to Lakeland after growing up in Tampa, Florida. She has been an Active Member of our League for six years, and has made lasting friendships and connections through the organization. Jillian's favorite event to attend is Ready to Read, with her career as a Professional Developer for the Florida Department of Education tied closely with student literacy and wellness. Jillian looks forward
to "watching our community projects grow and adapt to our community's diverse and changing needs!"
Tiffany Hawks, Parliamentarian
Tiffany has spent her time in Central Florida as a successful Attorney who grew up in Atlanta, Georgia. Tiffany has been a member of the Junior League of Greater Lakeland for 11 years. After all of this time, she recalls the impact her Provisional year and her year as President have had on her as a woman and a League member. She cannot pick a single event as her favorite to attend, and is thrilled to be working as Parliamentarian this year and seeing what the League has in store for the community!